A Craftsman's Step Ladder
Category: Projects, Woodshop
Date: 2023-10-11


When I built the shop in 2009, I knew I wanted a little step ladder. Because it was a woodshop, I thought I should build a wooden ladder. In 2023, I got around to it!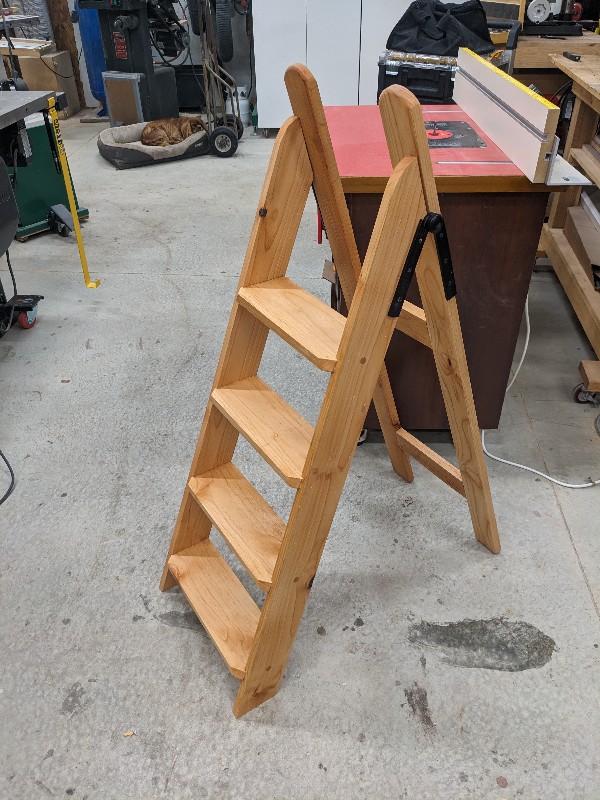 The design for this ladder comes from Paul Sellers at Woodworking Master Classes.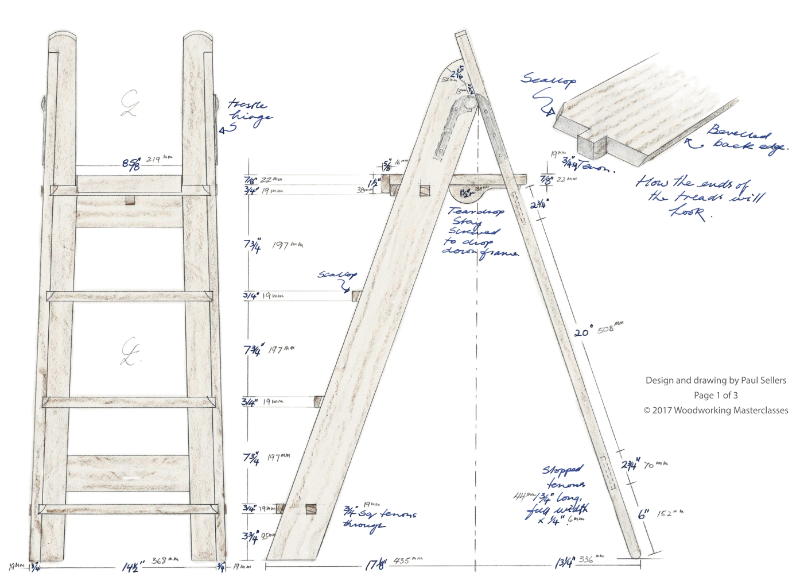 Mr. Sellers presents the project using all hand tools. I adapted it to use mostly power tools. I'm not a skilled hand tool craftsman; plus there are many tools in the project's presentation that I do not even own.
It was a challenging (yet enjoyable) project with it's many angles. Note that for added stability, the sides of the ladder are not parallel!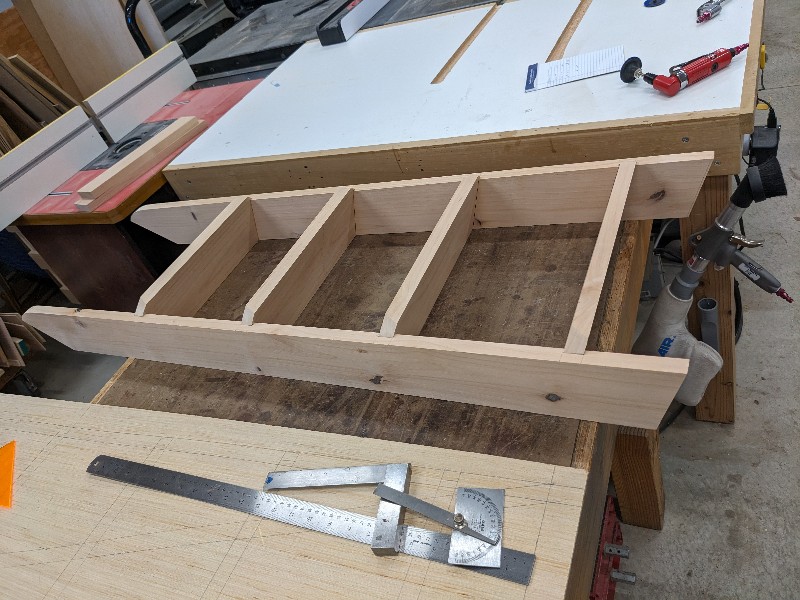 The ladder was built with shop grade red alder. The knots were filled with epoxy. It was finished with Rubio Monocoat, which is a ridiculously expensive version of linseed oil. The project specified the use of "trestle hinges." I sourced them from Iron Mongery World