Jazzy`s Favorite Tune
Category: Family, Piano Performance, Music
Date: 2023-10-30


This evening I practiced at the piano for about a half hour. When I tired of practicing, I started playing my favorite tune, Ashokan Farewell. As I played the intro, I heard Jazzy running down the stairs. He went past me and jumped up to his piano listening post.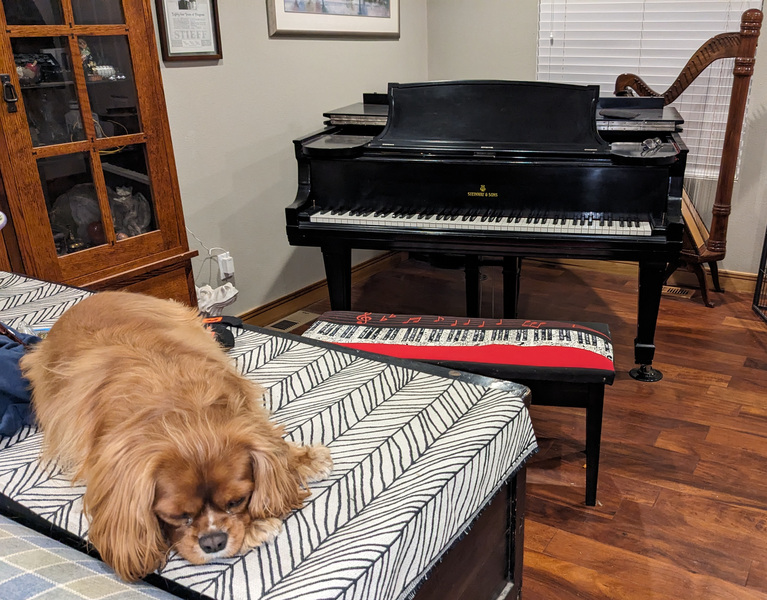 I know that Jazzy and I are in sync, but I hadn't realized! Ashokan Farewell is also Jazzy's favorite tune.
I made this recording in 2020:
I wrote about my recording in 2020: blog: Ashokan Recording
Jay Ungar tells about his writing of the tune: The Story of Ashokan Farewell
A performance of the tune: Jay Ungar & Molly Mason Family Band